Warning
: count(): Parameter must be an array or an object that implements Countable in
/var/www/vhosts/webejamminfranklin.com/2010/library/Zend/Db/Table/Abstract.php
on line
1236
Welcome to We Be Jammin'!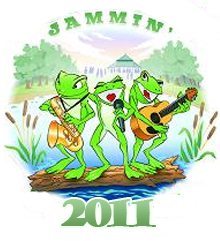 Due to the damage from Hurricane Irene, the final installment of We Be Jammin' 2011 planned for September 1 has been cancelled.

We hope you enjoyed the lineup this summer and look forward to seeing you back at Barrett's Landing next year!
Warning
: count(): Parameter must be an array or an object that implements Countable in
/var/www/vhosts/webejamminfranklin.com/2010/library/Zend/Db/Table/Abstract.php
on line
1236
Thursday Night Line Up
6:00pm - 10:00pm

indicates photos available.